Company:
With over 150 professionals in six European offices, Catenate provides its clients with Business Integration, Technology, Solution, and Creativity services.
Work: Project management within the creativity unit, development of web and mobile apps, leveraging new technologies, client acquisition, customer life cycle management, client training, and corporate identity strategy. Management of a multi-lingual team with clients across Europe, based out of Rome, Brussels, and later Dubai. Cross-country team coordination, knowledge sharing, mentorship, and fostering collaboration of designers, developers, and content managers located across Europe.
Benefits: Cost and time savings on multi-lingual and cross-country projects through part-time collaboration and with the help of trusted and broad freelancer-network.
Accounts: Axel Springer SE, Amgen, MSD, Novartis, VLS, BroadReach Healthcare, and Erdinger.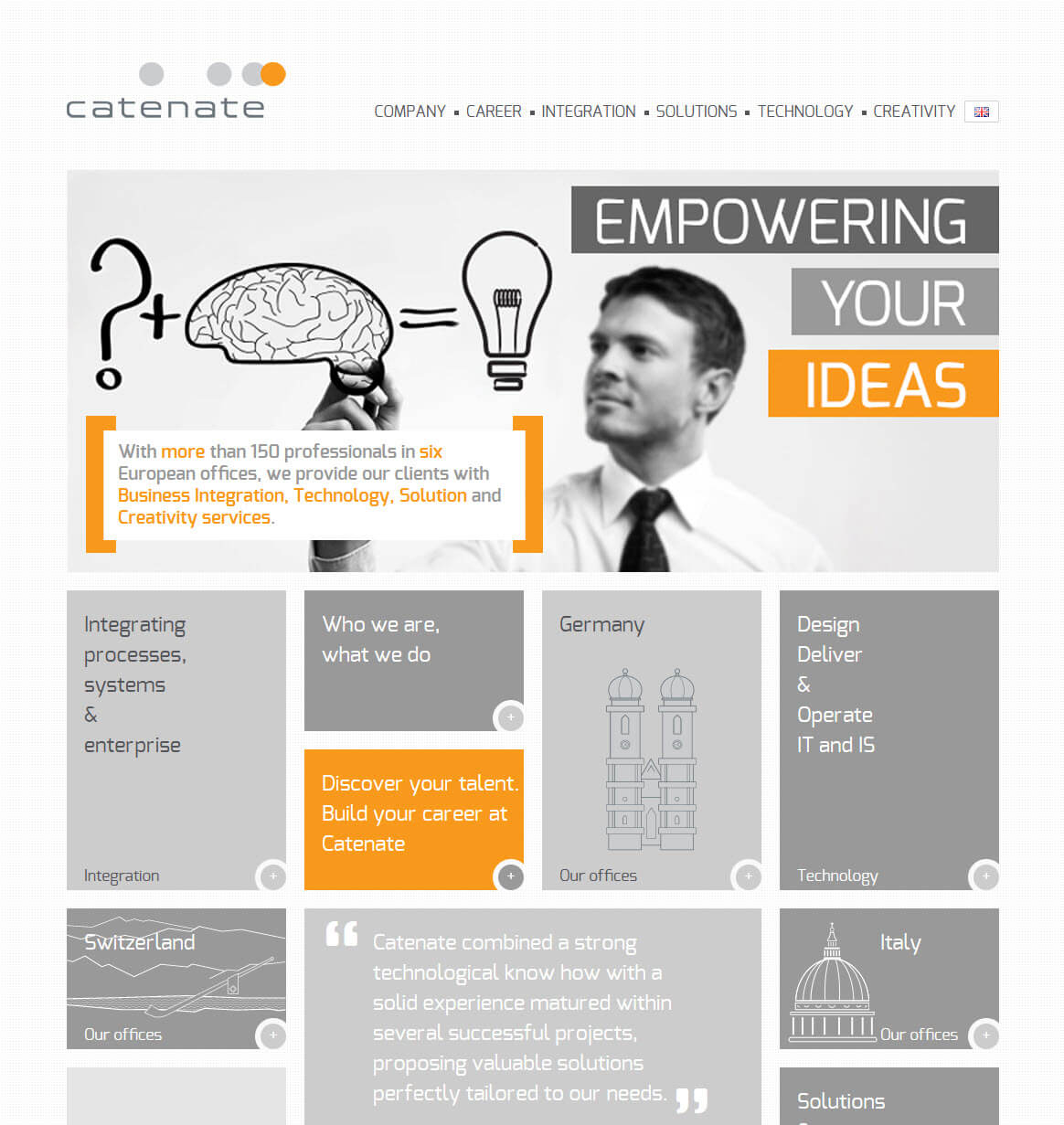 SanazGroup is here to revolutionize your business.
In a world driven by innovation, where digital landscapes evolve at lightning speed, one business development master stands ready to unlock your agency's true potential. Sanaz ensures your agency's projects are flawlessly executed, on time and within budget. From conception to completion, she ensures no detail goes unnoticed. As a seasoned web and graphic designer, she embraces emerging technologies to bring your agency's digital visions to life. With her deep understanding of user experience (UX) and search engine optimization SEO, she transforms your ideas into captivating and intuitive experiences that convert and generate revenue. Her knowledge-sharing DNA is what truly sets her apart. As a voluntary teacher, she goes the extra mile to educate students in Africa in her free time, but she is as passionate about them as she is when teaching SEO or WordPress to clients and young entrepreneurs, always fostering a relationship built on trust and transparency. Sanaz's true passion lies in witnessing the growth and success of her clients, partner agencies, freelancers and students, as she truly thrives on empowering others to achieve their full potential.
We at SanazGroup create bonds for a lifetime and are proud to see the seeds grow into farms and forests!
Become a partner agency and build up your client base in no time!