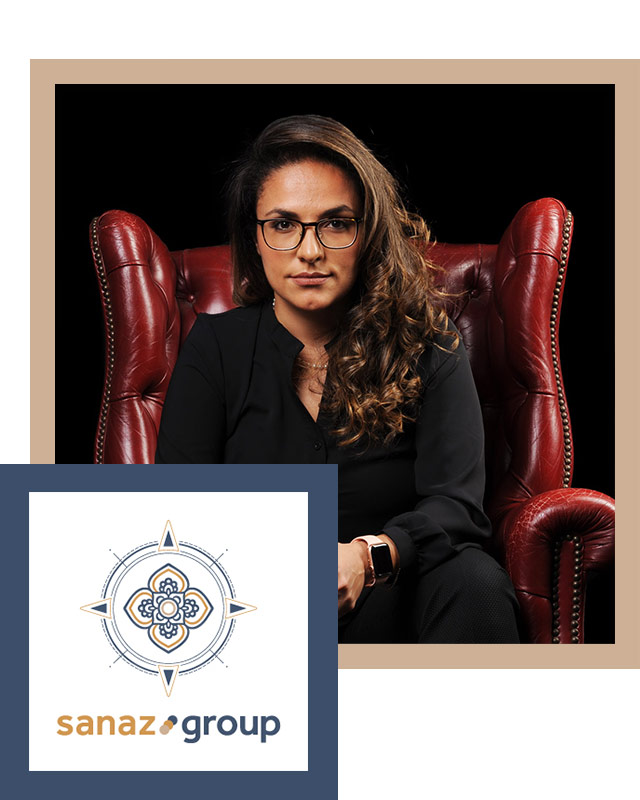 We create unforgettable experiences
that connect and enrich people's lives. Our unique offerings create personalized engagement in every moment of your journey with us. Balancing creativity and burning curiosity with exceptional skills and proven techniques, we propel your ideas to the next level and make your vision come to life. We solve your challenges and drive change. To serve you better, we have teams in key hubs and service customers in 6 languages.
Founded and inspired in 2009, we are a cohesive international eco-system of talents coming together to harness the power of collaboration, communication, and technology. Everything we touch has deep implications for your future business – whether it's generating smart strategies or boosting your revenues.
Our versatile business units resonate on both an emotional and cognitive level to forge deep relations vital to all successful businesses.
``Everything you can imagine is real.``
— Pablo Picasso
DISCOVER
our 4 business units
"Simplicity is the ultimate sophistication"
– Leonardo Da Vinci
0
Partner agencies who trust us
0
Years - average customer lifetime
0
countries, 6 languages, across 5 continents
0
Satisfied & returning clients
"Vision is a true creative rhythm."
– Robert Delaunay
PORTFOLIO
Discover Our Work
"I dream my painting and I paint my dream."
– Vincent van Gogh
TESTIMONIALS
We forge alliances that last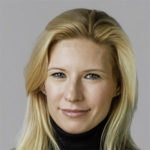 Jowita Ludwikiewicz
Managing Director at Rzymskie wakacje/ Roman Vacations, Rome, Italy
Sanaz Hanke is an outstanding professional upon being one of the most creative people I know. She has an incredible sense of aesthetics that's why her work stands out amongst others. Sanaz has designed and managed two web pages for me. When we were working on the first I didn't have a clear vision of what I wanted but Sanaz managed to "read my mind" and create a beautiful web page.
On the second project we worked together as I knew exactly what I wanted and Sanaz perfectionated my vision and made it work. In her training program she has also provided me with multiple tools and know-hows, thanks to which I have a better understanding of how my web page works from the inside and I can therefore do many things on my own. I highly recommend her services as web designer and trainer.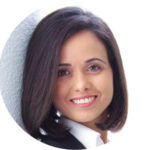 Assia Riccio
Founder of Evolvin Women, Dubai, UAE
I worked with Sanaz for 3 months and managed not only to build my website but also to understand how to maintain it. I am still enjoying the feeling of empowerment that came from it!  Sanaz has a way to explain complex topics in very simple terms and I felt very comfortable. The coaching sessions met and far exceeded my expectation. Our meetings were structured as well tailored toward my needs.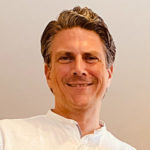 Ronald Reuß
Owner and Managing Director of R & R Reuss Werbeagentur, Neuss, Germany
"Unser Bestes ist aber nicht gut genug."
"Wir sind hier, damit der Kunde über sich hinaus wächst und größer wird. Sonst brauchen wir nicht starten." Dies sind meist die Worte, die meine liebe Digital-Expert-Kollegin mir um die Ohren haut, wenn ich das beste Konzept in der Hand halte und der Meinung bin, präsentieren zu können. Bei weitem nicht – hier fängt Sanaz erst an. Mit einem Höchstmaß an Präzision und Detailverliebtheit muss ich mich meist geschlagen geben und das Zepter in ihre goldenen Hände geben. Bleibt mir nur der Trost, dass auch ich über mich hinaus wachse und noch viel lernen kann. Hut ab! Danke Sanaz für jahrzehntelanges Teaming & Winning.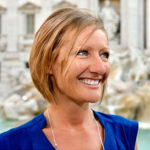 Julie Squadrelli
Propriétaire de La Rome de Julie, Rome, Italy

C'est une question de jours, dans très peu de temps mon nouveau site sera en ligne. En 2012, Sanaz Hanke réalisa pour moi mon premier site vitrine, qui fut très rapidement en première page de Google, tant la conception du site avait été bien pensée. Sur les conseils de Madame Hanke, nous avons profité de cette période calme, afin de refaire mon site, en lui donnant un nouveau design.
Je souhaite par ce message remercier très sincèrement Sanaz Hanke de "SannyMedia" pour sa grande compétence (pour Sanaz, rien n'est impossible), mais aussi pour sa disponibilité, ses conseils, de même que pour sa patience (très exigeante, je ne suis pas une cliente facile). À tous ceux qui souhaitent faire appel à un webmaster, je vous recommande Sanaz Hanke (de SannyMedia) les yeux fermés !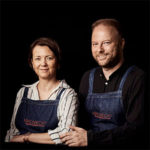 Julia Mikerova & Björn Becker
Founders & Chocolate-Makers at Mike & Becky, Brussels, Belgium
We loved SannyMedia's approach & energy from the start. The passion and drive to get our website off the ground, helped us launch very quickly and with a nice and professional look. Exactly what we needed. We are currently developing the 2.0 version of our website and are looking forward to new functions, such as an e-commerce module and advanced SEO. Sanaz has supported and trained us to be more involved in this process and gain control over all functionalities and advancements from the start.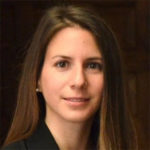 Katerina Koronaki
Owner of Yogabliss, Chalcis, Greece
Sanaz Hanke is a charismatic professional, trustworthy, efficient, and full of great ideas. I met her in 2015, while we were both living in Brussels and she created a beautiful and functional website for my business Yogabliss.be. At the same time, she trained me on how to build a website on my own as well as to update it and do any necessary changes, as part of her lady coaching entrepreneur program. I am deeply thankful for the collaboration with Sanaz Hanke since every meeting with her is a true inspiration.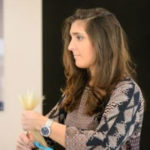 Gisella Fucca
Owner of Salon Maison L, Brussels, Belgium
Pour développer mon salon de coiffure à Bruxelles, j'ai demandé à SannyMedia quel genre de site internet je devais avoir. Immédiatement, Sanaz a parfaitement compris la philosophie de mon travail et comment l'intégrer dans le site. Aujourd'hui, grâce à son travail sur l'interaction entre mon site internet
salonmaisonl.com
, Facebook et Google business, j'ai de plus en plus de clients. Je recommande vraiment SannyMedia.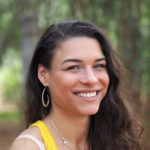 Alexandra Dumitrescu
Owner of Heart Essence, Passau, Germany
Lady Coaching with Sanaz has been a huge blessing for me, both in terms of personal development as well as helping my business move forward. Her sense of empowerment, commitment, dedication, and way of teaching helped me not only open to new potentials within me and my own abilities, but also assisted me greatly in becoming more independent, have a renewed sense of confidence and alignment with where I want my business to go, and also become clearer on inner blocks that needed to be released so I can achieve the success I am striving towards. Sanaz was empathic, very intuitive but also very organized, with an excellent intellect, allowing her approach to be both supportive as well as assertive whenever I would get off track, inviting me to stay committed and accountable at the same time. My website is much more beautiful than I could have ever imagined, and I feel so blessed to have learned how to manage it independently. I strongly recommend all her services and know we will remain connected throughout the entire process of growing my business and expanding to new levels of personal development and potential. She is amazing and I am infinitely grateful to have her in my life!
Holger Zey
Owner of Zeydruck, Bitburg, Germany
SannyMedia hat uns bei der Gestaltung unserer Firmenwebsite hervorragend beraten und auch eigene Ideen eingebracht. Die Umsetzung erfolgte innerhalb des vorgesehenen Zeitfensters, zudem war das Team für Fragen jederzeit zu erreichbar. Die Webseite läuft schnell und stabil auf allen Endgeräten und das Feedback unserer Kunden war bisher nur positiv. Wir haben die Zusammenarbeit mit Sanaz Hanke stets als sehr kompetent empfunden – sei es bei der Überarbeitung der Brand Identität oder
bei der umzusetzenden DSGVO, innerhalb unser Webseite – wir pflegen eine langjährige Kundenbeziehung und sind immer noch begeistert wie schnell und professionell Sie die Webseite umgesetzt hat. Nicht zu vergessen, das Sie sogar selbst, das Fotoshooting vor Ort durchgezogen hat.
Wir bedanken uns für die sehr gute Zusammenarbeit. Wir empfehlen SannyMedia jederzeit weiter.
Annelie Perings
Manager of Digitalization & Controlling at Voice Economy, Hamburg, Germany
Die Zusammenarbeit mit Sanaz beim LadyCoaching macht mir extrem viel Spaß. Das Coaching ist nicht nur ein Mehrwert für unser Unternehmen, sondern ein großer Schritt für meine persönliche Weiterentwicklung. Sanaz hat ein unglaublich umfangreiches Fachwissen und kann dieses mit ihrer authentischen Art auf verständliche und praktische Weise sehr gut vermitteln.
Durch das aktuelle Coaching, welches die Erstellung bis hin zur langjährigen Pflege einer Webseite beinhaltet, fühle ich mich sehr gefestigt.
Ich bin dankbar, diese Erfahrungen als Teilnehmerin des LadyCoachings machen zu dürfen und kann das Coaching jedem weiterempfehlen der sich beruflich oder persönlich weiterentwickeln möchte.
"If I have seen further, it is by standing on the shoulders of giants."
– Isaac Newton
PARTNERS
we trust and vice versa